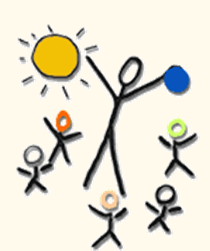 The Ted Muller Camp Scholarship Fund was established in 1996 with donations provided in memory of Ted Muller, District 65 teacher, longtime camp counselor, and lifelong Evanston resident.
The mission of the fund, which has become known simply as the "Ted Fund," is to provide students whose families live below the poverty line in District 65 (third graders) the chance to attend
local summer camps for three consecutive years.  Nearly one out of every three children in Evanston comes from a family that cannot afford extras such as summer camp or other enrichment programs.
Children are selected for the program by school social workers in cooperation with third grade teachers. This year, the fund will send over 100 kids from District 65 elementary schools to camp.